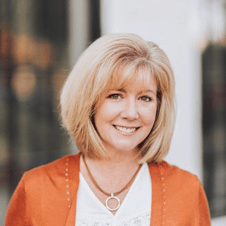 Kerri-Ann Hayes
Search Consultant
Kerri-Ann has been a children's and family ministry leader in Orlando, Florida, since the late 1990s. She has a Disney family heritage and a hospitality management background, but she found her passion within the church. During her 15+years at Mosaic Church, she navigated growth from 24 children to 800 and back to smaller groups for multi-site campuses.
She is passionate about building teams and systems to support them. She has spent several years coming alongside other ministry leaders to encourage personal soul care and ministry health as a Certified Mental Health Coach. Kerri-Ann has served as a director with the Nathaniel's Hope organization, which celebrates kids with special needs. She uses her special needs experience and Theraplay training to make children's ministry accessible to all families.
Kerri-Ann and her husband, Tom, live in the magical town of Winter Garden, Florida, with their two pups. They have three children who left the nest but are always welcome back.